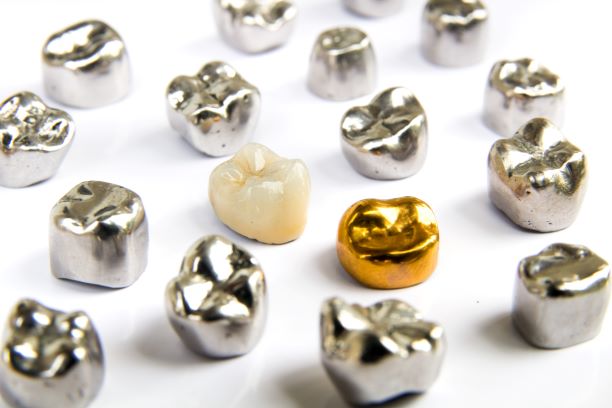 Dental crowns in Annapolis differ in terms of the materials from which they're made. Each offers its own unique mix of benefits and considerations. Your dentist will work with you to choose the very best type for your needs.
What Is a Dental Crown?
Healthy natural teeth have two layers: the base, which is underneath the gum line, and the crown, which is the visible portion of the tooth. The crown is the part of the tooth that's most vulnerable to damage and decay. In many cases, the base is perfectly healthy and only the crown needs replacing.
In such cases, your dentist will probably recommend replacing the distressed natural crown with an artificial restoration. Traditionally known as caps, these are now normally referred to as dental crowns. Their purpose is to restore the tooth's natural appearance and function, while ending patient discomfort.
To place the crown, the dentist will first file and shape the base of the existing tooth. He or she will use anesthetic to ensure your comfort throughout the procedure. If you use a provider that offers same-day crown in Annapolis treatment, then the actual crown can be fitted without the need for a second visit.
Recovery time from placing a dental crown is minimal. Your dentist will probably recommend over-the-counter pain relievers to address any discomfort you may feel. Going forward, you will be able to eat and perform other daily tasks as normal.
The Four Types of Dental Crown Material
The four types of crown material are:
Ceramic/porcelain. Crowns made from these materials are naturally tooth-like in color, making them a good choice for teeth that are visible to observers. They're less suited to molars and pre-molars.
Base metals. Crowns made from these materials are very strong and corrosion-resistant. They dentist needs only to remove a small amount of base material to fit these types of crowns. Their downside is that they may not look as "natural" as other choices.
Full gold alloys. This is a great all-around choice for teeth that are not easily noticed by observers. Gold is both strong and compatible with teeth and gum tissues. The primary drawback with this choice is that the crown lacks natural coloring.
Metal-fused porcelain. This is the best choice for many patients. The crown is quite strong yet has a natural look. The potential downside is that the dentist may have to remove more of the base material.
Your dentist can give you more information on each option during your exam.
How to Care for Dental Crowns
Dental crowns can last for many years with reasonable care. The patient should brush after every meal using a soft bristle toothbrush. Your dentist may recommend a nonabrasive brand of toothpaste to avoid scratching the crown material.
Daily flossing is also important, along with eating a nutritious, well-rounded diet. It's important to avoid tobacco, illicit drugs, and excessive alcohol consumption.
Talk to your dentist in Annapolis soon about dental crowns and your other treatment options. Caring for your teeth and gums now will pay off with brighter smiles and happier days down the road.
About the Author
Dr. Gary Goodman has been practicing dentistry in the Annapolis area since 1981. Dr. Goodman earned his DDS degree from the University of Maryland School of Dentistry and keeps his skills sharp through ongoing education and training. You can reach his office online or by calling (410) 263-1919.