Meet the Annapolis Team
Bayla Goodman, Dental Hygienist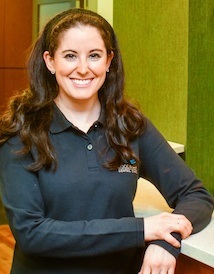 Bayla joined the Goodman Dental Care team in 2009, and loves having the opportunity to make a positive difference in her patient's lives by improving their smiles. Like her husband, Dr. Jeremy, and father-in-law, Dr. Gary, Bayla loves having the opportunity to work with her family every day. Bayla studied dental hygiene at the University of Maryland, but she was drawn to the dental field at a young age when her dental hygienist would paint Bayla's nails after appointments.
Bayla and Dr. Jeremy are happily married, and have three adorable kids. When she gets time in her busy schedule, Bayla enjoys crafting, playing guitar, cooking, baking, shopping, and spending time with family and friends.
Lisa C. Mellits, Dental Hygienist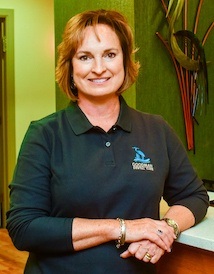 Lisa is a veteran member of the Goodman Dental Care team. She joined the practice in 1987, and enjoys working with a great group of people to provide superior care to our loyal patients. Lisa studied dental hygiene at Old Dominion University.
Outside the office, Lisa has two beautiful children, Cara and Samuel. She enjoys cooking, reading, spending time with family, and wake boarding.
Charnae Wood, Administration/Dental Assistant
Charnae has worked in the dental field since 2009, and joined the Goodman Dental Care team in 2011. Her favorite part of working in a dental practice is getting to meet new people every day and building lasting professional relationships with patients. Charnae attended Anne Arundel Community College where she studied to become an expanded functions dental assistant, and she has training in CAD/CAM dentistry.
A native of nearby Severn, MD, Charnae has two sons and one daughter. Charnae has a passion for music, especially singing. She's also in the process of writing a series of children's books.
Leslie Schneider, Dental Hygienist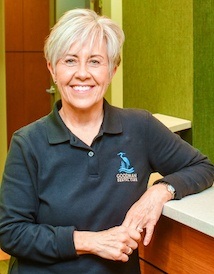 Leslie has nearly four decades of dental experience, and joined Goodman Dental Care in 1990. She enjoys having the opportunity to build genuine relationships with patients and coworkers based on trust and respect. Leslie attended the University of Maryland Baltimore County, and studied dental hygiene at the University of Maryland School of Dentistry.
An Annapolis native, Leslie enjoys working in her hometown community. She's the proud mother of three children, and three adorable grandchildren. When she can, Leslie enjoys chalk painting furniture, attending church services and functions, and spending time spoiling her grandchildren.
Linda Edelen, Administration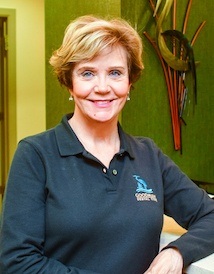 Hi! I'm Linda, and I've been with Goodman Dental Care since the very beginning! I've enjoyed watching families grow and become a new generation of patients! It has been a privilege to be part of such a wonderful practice for so many years. I work with insurances, scheduling, and the financials of the office.
I am married to Joe LeStrange and I love animals. My family includes 3 small dogs, a Himalayan cat, and an African Grey Parrott. I look forward to traveling whenever the opportunity arises.
Mary Jane Messick, Dental Hygienist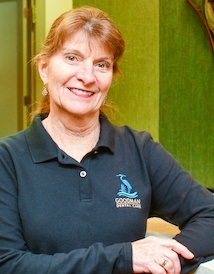 Mary Jane has been with the practice since 1981, and loves having the opportunity to help our wonderful patients achieve their optimal level of oral health. Mary Jane attended the Community College of Baltimore, and studied dental hygiene at the University of Maryland Dental School. In addition to being a registered dental hygienist, Mary Jane is a certified dental assistant and a member of the Emergency Response Team of Maryland.
Originally from Martinsburg, WV, Mary Jane is happily married, to Rick. They have four children, Julia, Allison, Stacey, and Ricky, and three grandchildren. In her free time, Mary Jane enjoys walking, running, kayaking, boating, attending church services and events, spending time with friends and family, and watching sunsets and sunrises.
Renee O'Rourke, Dental Assistant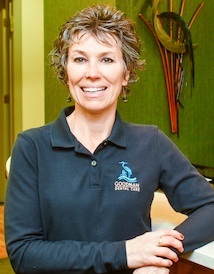 Renee joined the field of dentistry in 1987, and has worked with our team for nearly two decades. She greatly enjoys having the opportunity to work at Goodman Dental Care where we offer patients the best dentistry utilizing the most recent technology. She received her certification in dental assisting in 1986 from Mercer County Vocational Technical Institute, and graduated from Howard Community college in 1988 with state of Maryland certification as an expanded functions dental assistant. She is also certified in radiology and digital dentistry.
Outside the office, Renee enjoys spending time with her husband, and teen-twin daughters who have been blessed with the gift of music which is always ringing through their home. Renee loves camping and playing sports with family, staying fit with friends, learning about wine, enjoying summer swim league, and running inaugural charity events. When she's behind the wheel, you'll hear her coming since she blasts her Christian music non-stop.