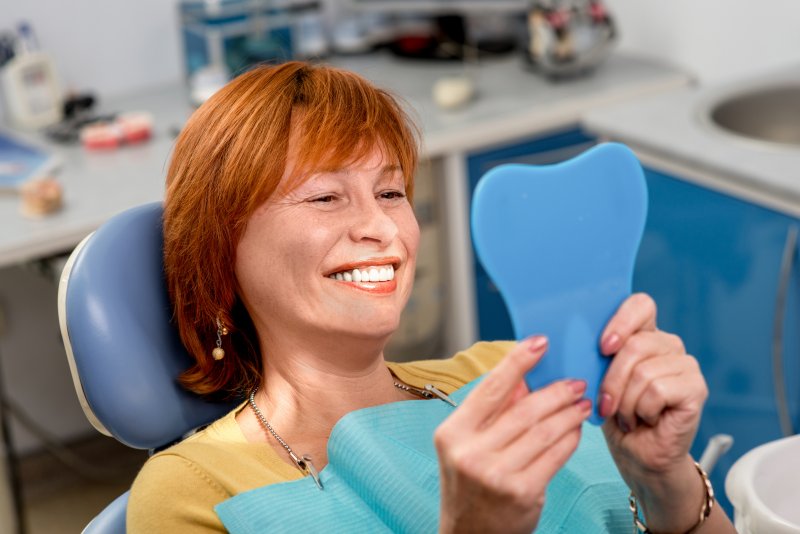 Is your smile lacking in form and function because of one or many missing teeth? While it may seem hopeless, it's not! There are options out there to help you regain your smile and get back to a normal life. With dentures in Annapolis, you can improve your oral health and overall appearance, giving you the confidence you need and deserve. Depending on your dental needs, there are a variety of denture options available, so read on to find out which solution is right for you!
Full Dentures
Having one or two missing teeth can be difficult, but when it's a full row or arch, it can become disheartening. With full dentures, you can say goodbye to this feeling and hello to a new smile. Your replacement teeth will sit on a gum-colored base, mimicking the natural look of your gum tissue. Your natural suction will hold them in place, but if you want additional security, you can use a denture adhesive.
Full dentures may be recommended if you are unable to undergo surgery to replace your teeth (implant-retained dentures), or if you have significant damage to the structure of your mouth.
Partial Dentures
Are you missing multiple teeth on a row? If so, partial dentures, otherwise known as partials, are a great option for restoring your smile. Just like with full dentures, the teeth are placed on a gum-colored base, giving it a natural look. If your missing teeth are spread out with natural teeth in between, that's okay! Fitting much like a puzzle, the partial can be created according to your needs, and it will be secured in place with clips or brackets.
Partials are meant to be removable; however, if you are looking for a more permanent option, you can talk to your dentist in Annapolis about a fixed bridge.
Implant-Retained Dentures
If your dentist determines you are a good candidate for implant-retained dentures, you will be well on your way to a newer, more permanent smile. Whether you need to replace one or multiple teeth in a full row, dental implants are an ideal solution.
Completed in two phases, your dentist will begin by surgically placing implants within your jaw. You must have sufficient bone structure in order for the implant to properly fuse with your jawbone. You will need a few months to heal, but once the osseointegration (fusing of the bone and implant) is complete, you'll return to have the partial or full denture attached.
Your new fixture will allow you to speak, smile, and eat with more confidence than ever before.
If you're unsure of which option to choose, don't put it off because you don't know. Talk to your dentist and have an examination to determine which tooth replacement option is right for you. Let dentures put you back on the road to normalcy.
About the Practice
Drs. Gary and Jeremy Goodman of Goodman Dental Care provide a wide variety of treatments to patients in Annapolis and the surrounding communities. Our restorative dentistry services can give you back the function and form your smile has been missing. With dentures, you can enjoy better oral health at a more affordable cost! To learn more, contact their office via the website or by calling (410) 263-1919.