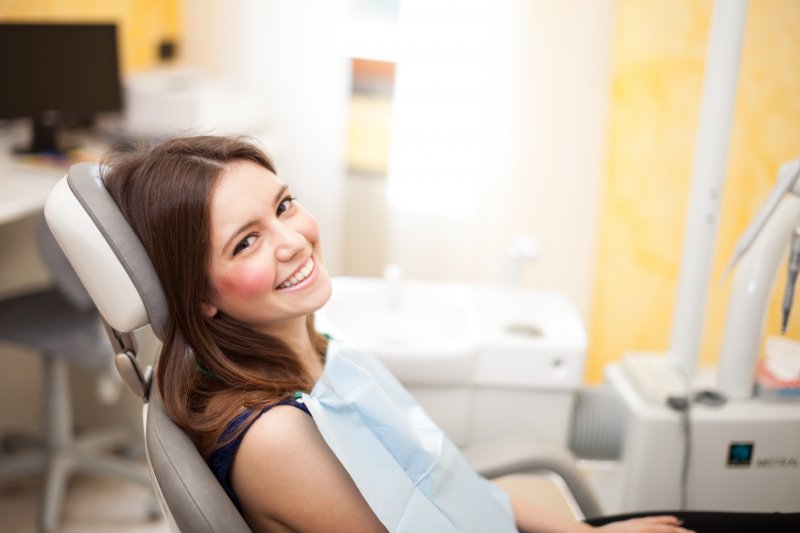 One of your fall rituals is to head out early on Sunday mornings to tailgate before the Redskins' home games, but this week, your plans are interrupted by tooth pain that stops you in your tracks. You suspect that you need root canal therapy in Annapolis, but you've heard some horror stories about the procedure. Thankfully, your local dentist offers some professional insight about different aspects of the process so you can get the help you need.
Why Do I Need a Root Canal?
A root canal (pulpectomy) is used to preserve a decaying tooth. By the time you're in need of this procedure, bacteria have travelled past the enamel and dentin layers to make its way to the inner area of the tooth where the canals and nerves are housed. This is what causes the acute pain sensations.
What You Should Know Before Receiving a Root Canal
Before you receive root canal therapy, keep in mind that while the procedure is geared toward salvaging your existing tooth, it will likely leave the same brittle and weaker. Therefore, the specialist may suggest the placement of a dental crown to fortify your tooth and to prevent any further problems.
When to Seek a Second Opinion
If you have been experiencing tooth pain and have been told that you need a crown replacement or tooth extraction, then there is nothing wrong with getting a second opinion. In some cases, a root canal is the better option. Thus, it's always a good idea to ask your dentist why he or she is making a particular recommendation.
Is a Root Canal Painful?
A concern that many patients have is the amount of pain they will have to endure during the root canal procedure. While the idea of receiving this type of treatment was more intimidating in times past, the reality is that with the modern techniques and tools available, root canal therapy causes no more discomfort than having a cavity filled.
Post-Treatment Care Tips
After you receive root canal therapy, here are the steps you should take to foster faster healing:
Careful Oral Hygiene – When brushing and flossing, you should be very careful around the treatment area so you don't cause any damage that could slow the healing process.
Soft Foods – It's best to avoid hard or crunchy foods after the procedure to prevent damage to the temporary filling.
Chew on  the Other Side – Until the permanent crown is placed, it's best to chew food on the other side of your mouth.
Treat Discomfort as Needed – During the 48-hour span after your root canal is performed, there may be slight discomfort. This can usually be addressed with just an over-the-counter pain reliever.
If you suspect you have a rapidly decaying tooth that needs to be restored with root canal therapy, it's imperative to reach out to your dentist in Annapolis to be examined while you still have a chance to salvage the tooth. Soon, you'll be back to leading a normal and pain-free life.
About the Author
Dr. A. Gary Goodman earned his dental degree from the University of Maryland School of Dentistry. He has since gone on to provide top-notch care for nearly 40 years. Still, Dr. Goodman honors the importance of learning, which is why he has taken countless hours of continuing education courses throughout his career. He restores patients' oral health with root canal therapy at Goodman Dental Care, and he can be reached for more information through his website.