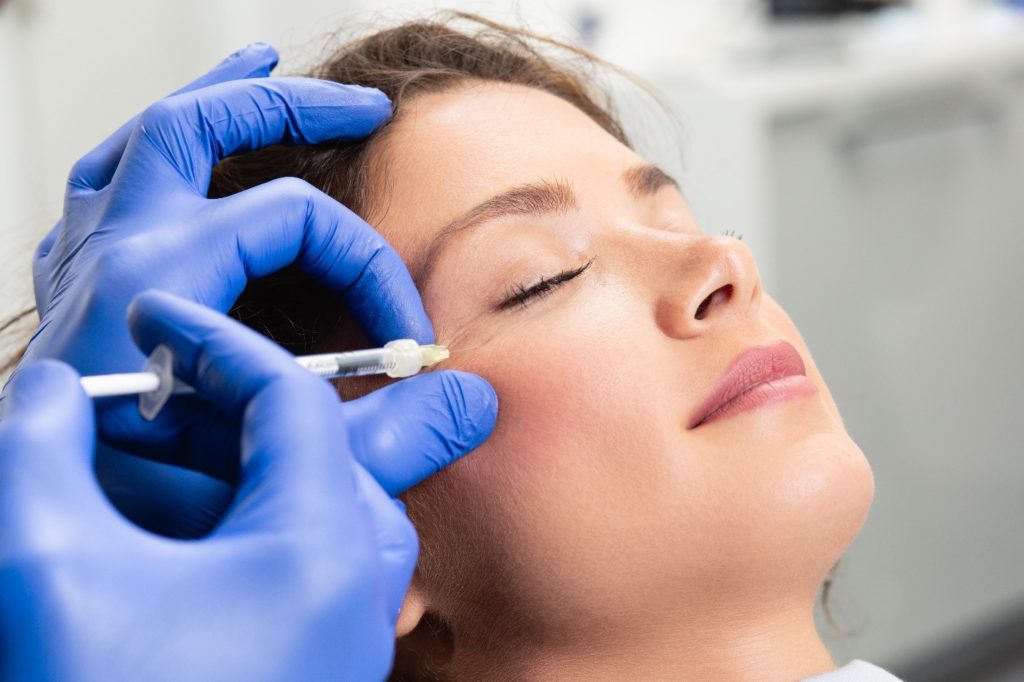 The look of shock at your surprise birthday party, the big smile you made when your significant other proposed, the emotional reaction of welcoming a new member to your family… all of these life events just wouldn't be the same without facial expressions. The only downside is that, over time, the overuse of certain facial muscles can cause fine lines and wrinkles to surface. The good news is that there is a solution: microdosing BOTOX®. This trend has skyrocketed in the last few years, causing many patients to wonder exactly what it is. Keep reading to find out!
So, What Does "Microdosing BOTOX®" Mean?
First, it's important to note that there is a difference between traditional BOTOX® and microdosing BOTOX®. While traditional BOTOX® paralyzes the muscle, preventing certain facial expressions from occurring at all, the latter does not. Instead, the small doses soften the muscle, smooth out "problem" areas, and rejuvenate one's appearance. Most often, they are meticulously injected into areas where oil production, acne, and facial flushing occur.
What Are the Benefits of This Popular Trend?
Microdosing BOTOX® is currently one of the most popular trends, and there is a good reason for it. In fact, there are several! To start, it's a more subtle approach to smoothing fine lines since it doesn't completely paralyze the muscle. In addition, it can effectively help patients overcome skin problems, like acne, that stem from the overproduction of oil. Lastly, the results can last for 3-4 months with proper care, which is just as long as traditional BOTOX®!
Who Is a Candidate for BOTOX®?
While BOTOX® is suitable for a wide range of patients, it's not the best fit for everyone. For example, patients with certain skin conditions or dry skin may not be candidates. That's why the professional administering the treatment will review your medical history, learn what you're allergic to, and cover other information that will determine whether or not this wrinkle-smoothing treatment is right for you.
Whether you're struggling with pesky fine lines or are unhappy with your skin, microdosing BOTOX® may be the solution you've been looking for. The best first step is to schedule a consultation. The sooner you do, the sooner you'll see results!
About the Practice
Our team at Goodman Dental Care is proud to help patients achieve their dream smile and the perfect frame for it – that's why we offer BOTOX®. Not only were we nominated in Baltimore Magazine as a Top Dentist, but our dentists have also completed training at world-renowned institutes, like the Pankey Institute. If you have a question about BOTOX® or would like to schedule an appointment, don't hesitate to visit our website or call (410) 263-1919.