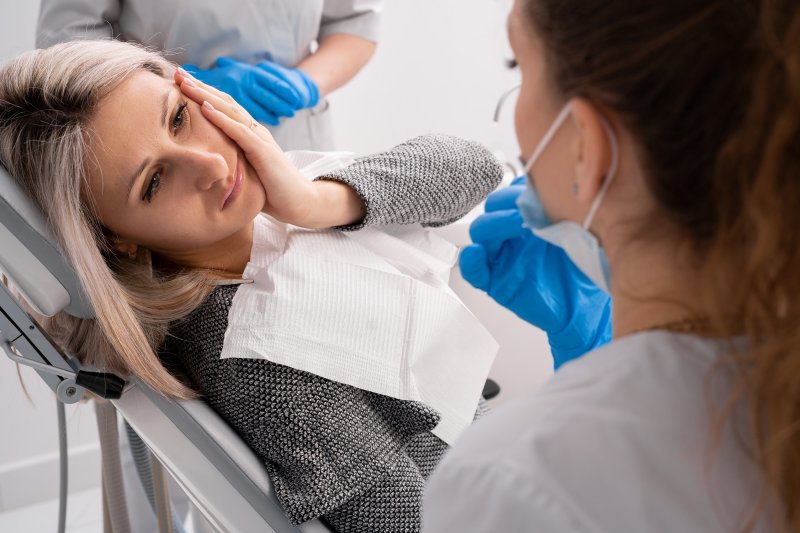 No matter how well you take care of your teeth, you may end up needing emergency dental care at some point in your life. From accidentally chipping a tooth to putting off much-needed dental work, there are many reasons why you may need to schedule an emergency dental visit in Annapolis. Of course, it's always good to have some idea of what will be done to remedy the situation. That said, here's what will likely happen when you visit your emergency dentist.
Get Scheduled Immediately
Are you or a loved one experiencing a severe dental emergency? If so, you'll likely get scheduled right away to ensure you get the prompt relief you deserve. Patients with milder situations, like chipped teeth, may be seen within a few days. Regardless of your case, you'll be given first aid instructions over the phone to help you manage your situation in the meantime.
Have an Emergency Exam
Everyone should be visiting their dentist bi-annually for a checkup and cleaning. While routine exams are used to assess your oral health, emergency ones are only designed to identify the root cause of your problem. They're necessary to determine the best course of action for your dental emergency. Before working on your custom treatment plan, your dentist in Annapolis will review your medical history and ask about any current medications. If you're seeing your usual dentist, this step may be skipped altogether.
Receive Dental Anesthetics or Sedation
Getting you out of pain is of utmost priority. For that reason, your dentist may use a local anesthetic or administer dental sedation to ensure you're completely comfortable during your exam. Even if you're not experiencing painful symptoms, these methods may be used depending on the type of dental treatment needed to bring your oral health back to normal.
Explore Your Treatment Options
Although it's possible to relieve your pain during an emergency visit, fixing the underlying problem may require an additional appointment. While you wait for your second visit, your dentist will provide you with a temporary solution to hold you over in the meantime. An emergency visit allows you to get immediate relief and buy you time to create a plan for ongoing concerns at upcoming visits.
Are you having a dental emergency in Annapolis? Don't hesitate to schedule an appointment with your dentist! They'll help get your smile back to normal in no time.
About the Practice
At Goodman Dental Care, we offer state-of-the-art, comprehensive, high-quality services that are guaranteed to leave you smiling after every appointment. Our skilled and knowledgeable team is passionate about helping every patient achieve optimal oral health. If you're experiencing a dental emergency, don't hesitate to reach out for assistance. We'll get you the prompt relief you deserve. You can make an appointment via our website or call (410) 263-1919.