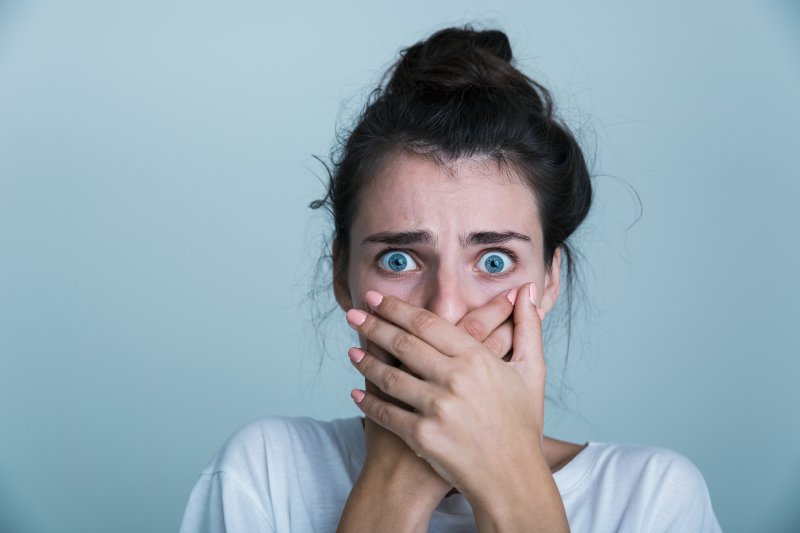 You wake up one morning, look in the mirror, and come to an unfortunate realization. Oh no – your veneer fell off! Panic might be your first instinct but, rest assured, it happens! You're not the first patient to find themselves in this predicament, and you surely won't be the last. While this situation is not considered a dental emergency, there are still steps you should take that involve your dentist. Read on as your Annapolis cosmetic dentist shares what to do.
Why Do Veneers Fall Off?
A dental veneer is adhered to the front-facing portion of your tooth using special cement. However, since it's supposed to be replaced every few years, the adhesive is not permanently binding. So, even though veneers are durable, they can fall off if they encounter excessive amounts of pressure.
Other reasons why your veneer fell off may include:
An old veneer. Over time, the adhesive that keeps your veneer attached to the tooth weakens, causing it to fall off.
It wasn't bonded properly. If your veneer keeps coming off, that can indicate that it simply wasn't properly bonded. Consider seeing a different dentist if it becomes a reoccurring issue.
Tooth decay. Since veneers adhere to natural teeth, each underlying tooth needs to remain healthy, or else oral health issues like decay can cause a veneer to fall off.
Negligence. Avoid chewing on hard things like ice or candies, as it increases your chances of a veneer breaking or falling off.
What to Do If Your Veneer Fell Off
Did your veneer fall off? Here's what you should do:
Put Your Veneer in a Sealable Container
Keep your veneer in a clean container to protect it while you wait to see your dentist. If it's broken, collect as many pieces as you can and place them in the container. Your dentist may be able to reattach it, so keep it safe.
Contact Your Dentist
Now, you must contact your cosmetic dentist as soon as possible to protect the newly exposed tooth. They'll provide you with instructions on how to keep your tooth safe – make sure you follow their advice!
Use a Temporary Solution
Do not attempt to reattach the veneer on your own. Always wait for instructions from your dentist before trying to resolve the situation on your own! You may experience increased tooth sensitivity or enamel roughness on your exposed tooth. If necessary, apply dental wax onto the surface of your tooth to act as a barrier in the meantime.
Repair or Replace Your Veneers Right Away
Depending on the state of your veneer, your dentist may be able to reattach it. It can even be repaired with composite resin if it's slightly damaged. However, that is not ideal because the material isn't as durable as porcelain. In most cases, it may be best to simply order a replacement.
If your veneer falls off, don't panic – your dentist can fix it quickly. Luckily, proper dental care can help you avoid these accidents and enjoy a flawless smile for life!
About the Practice
At Goodman Dental Care, we offer comprehensive, personalized, high-quality services beyond what can be found anywhere else. Our compassion, clinical excellence, and gratitude are bound to exceed your expectations! If your veneer fell off, contact us via our website or call (410) 263-1919, and we can resolve your issue as quickly as possible.