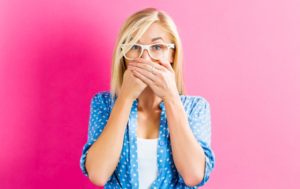 The internet is just full of all kinds of gems, right? The latest life-hack that has made waves involves using activated charcoal as a cheap way to whiten your teeth. This approach has been featured on all kinds of mainstream media outlets, but what does a dentist have to say about it? Today, we talk about the risks of this new trend and why when it comes to your teeth, you should always trust your dentist.
Charcoal Teeth Whitening
The logic behind this treatment is as follows: charcoal is well-known as an extremely absorbent material, which is why doctors often have patients swallow it if they believe they have consumed anything poisonous. This property therefore enables it to soak up and eliminate stains on the teeth, leaving them brighter, whiter, and more beautiful.
While brushing your teeth with charcoal might make them appear whiter, the reason likely isn't because they've gotten rid of your coffee or wine stains. While charcoal is indeed very absorbent, it is also extremely abrasive. Many dentists believe that the reason people are seeing whiter teeth with this method is because they are literally scraping off the top layer of their enamel, stains and all.
While this might provide a temporary cosmetic improvement, it fundamentally weakens the teeth. The enamel serves as the protective layer of a tooth, and when it is removed, a tooth becomes much more likely to chip, crack, break, and develop a cavity. And, as the enamel becomes thinner, this will allow the natural yellow dentin underneath it to show through, internally discoloring the smile.
Safer Alternatives
Fortunately, if you're looking to get a whiter smile, your dentist is able to provide a treatment that is completely safe, effective, and won't cause you dental problems in the future.
Professional whitening treatments offered by dentists are able to do two distinct things: break up surface stains on the teeth without harming the enamel. The end result is an aesthetic enhancement that doesn't compromise the structure of the tooth itself. Professional treatments are able to do this because they have been tested in labs for decades to make sure they are safe, which is something charcoal teeth whitening simply hasn't had time to do.
Looking Ahead
In the future, there may be a safe way to whiten the teeth using charcoal, and you can rest assured that if that time comes, dentists will be the first to let people know. Advancements and discoveries in dentistry always take a bit of time, so while this trend might seem trustworthy, in the scheme of things, the jury is still out.
In the end, if you have stained teeth and want to make them shine, you should ask your dentist, not the internet, for the solution. They'll be able to balance your needs, wants, and dental health to formulate the best approach for both your smile's appearance and wellbeing. With that, you'll be able to whiten your teeth with peace of mind, and before you know it, you'll have a dazzling, healthy smile you'll be eager to show off.
About the Author
Dr. Jeremy Goodman is a general, restorative, and cosmetic dentist based in Annapolis, MD. Over the course of his career, he has literally helped thousands of people safely whiten their teeth using tried and true treatments, and he continually works to stay on top of the latest advancements in dentistry. If a new whitening method appears in the future, he'll be one of the first to know about it and let you know if it can help your smile. To learn more about your teeth whitening options, he can be contacted through his website.