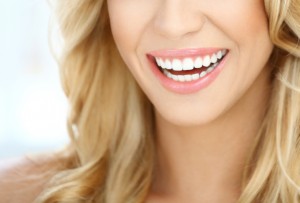 At Goodman Dental Care, we know just how important the appearance of your smile really is. It is estimated, 50 percent of adults are concerned about the appearance of their teeth. As a result, roughly half of adults have some confidence issues due to their teeth. Studies show that those who are concerned about their smiles feel the appearance of their teeth negatively impact their social and career prospects. As a cosmetic dentist in Annapolis, we want to see you happy with the appearance of your teeth. We offer many cosmetic services to give you the dazzling smile you have always wanted.

Your Cosmetic Dentist for a New Smile
We strive to make our patients feel welcomed and comfortable in our office because we believe in treating our patients like family. In fact, family is the very core of our practice as our father and son team work to provide relationship-based family and cosmetic dentistry services. We get to know you and your overall goals for the final appearance of your smile. This allows us to develop a customized treatment plan that ensures your comfort and ultimate satisfaction.
We will perform a comprehensive evaluation to determine which cosmetic services best fit your needs and comfort level. Depending on the current appearance of your teeth and your desired results, the services used may include one or more of the following:
Professional Teeth Whitening—A dull, discolored smile causes your teeth to look years older than their true age. Not to mention, it is hard to smile confidently when you are hiding behind dark teeth. We have at-home whitening kits that provide professional results right from your own home. You will whiten your smile around your own schedule in just a couple of weeks for a bright, new smile.
Tooth-Colored Fillings—Gone are the days of dark amalgam fillings. Now, you can have dental fillings customized to match your enamel color for repairs that blend in with your teeth. Using a composite resin material, we will treat a damaged or decayed tooth with a natural-looking option.
Porcelain Veneers—Porcelain veneers offer a simple and noninvasive treatment to drastically transform your smile. The false fronts make your teeth appear shapelier and more proportionate by hiding cosmetic flaws.
All-Ceramic Restorations—In the past, dental restorations were only made from dark metals. Now, you will get a restoration that looks like a natural tooth. Using ceramic material, we will create a restoration that matches your existing teeth in terms of size, shape, and color.
Friendly Care for a Family Dentist
At Goodman Dental Care, we understand that not everyone is comfortable visiting the dentist. We pride ourselves in creating the welcoming and comfortable atmosphere needed to relax while at the dentist. Our father and son team will treat you like family as we transform your smile with cosmetic dentistry.
If you are ready to get the beautiful smile you have always wanted, it is time to contact our office to schedule a consultation. We will give you a confident smile you will love showing off.