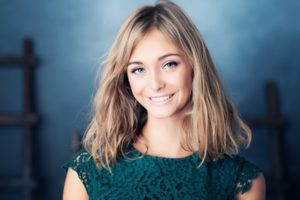 A beautiful smile is never just great looking teeth—it means confidence, great oral health, and an improved perception from people that interact with you. From making a great first impression, to improving your self-esteem, and even giving you a boost in your career's success, a flawless smile is something that patients should never have to go without.
If you're not happy with what smiles back at you in the mirror every day, you can make a change with simple cosmetic dentistry from your local dentist. Everyone deserves a beautiful smile they're proud to share, and there is a cosmetic dentistry plan that's right for every patient. Sometimes, you may just benefit from porcelain veneers in Annapolis!
Understanding Porcelain Veneers
Porcelain veneers are one of the most popular options because they allow a dentist to completely transform patients' smiles all within one simple cosmetic procedure, masking multiple flaws seamlessly. Sounds too good to be true? There may be a small catch that leaves some patients undecided about this treatment: cost.
Unfortunately, the cost of veneers makes some patients shy away from this treatment option. Depending on a number of variables, a veneer for one tooth can vary. But this is the main point to keep in mind: this cosmetic procedure is a long-lasting investment that can completely transform your smile for 10 years or even longer!
Factors That Effect Cost
The cost of your veneer can range in price. This all depends on these factors that will be determined during a scheduled cosmetic consultation:
Size of the veneer
Dental materials used
Lab fees
Dentist costs
Geographic location
An Important Factor to Remember
The quality of your dental care will be the most important factor in the cost of veneers. If you try to go a cheaper route, you may not receive the results that really want. They could not match along with your existing teeth or they could become damaged because they aren't crafted from high-quality, professional materials. It's important to invest in the right treatment from the start. This will save you money in the long run because you won't have to keep repairing damaged cosmetic dental work—or even worse: damaged teeth from poor dental work.
Paying for Your Porcelain Veneers
If you do choose to proceed with porcelain veneer placement, your dentist will most likely work with you one on one to develop a plan that fits your budget.
Some practices have in-office savings plans that offer discounts on cosmetic procedures. You can also discuss the options that may be available with your dental benefit plan if you have one.
Another option is financing with CareCredit. This helps all patients with just about any financial situation receive the dental care and cosmetic treatments that they truly need for their smile.
Are you ready to explore what veneers may be able to do for you? Learn about this cosmetic option during a scheduled consultation with your local cosmetic dentist in Annapolis.
---
About Our Office
No matter what dental care you need or want, our team here at Goodman Dental Care will work with you to make sure that cost isn't a determining factor in your decision. We offer a variety of options for patients to help cover the costs of their treatment or at least discount them to a very affordable price. Learn more about how you can improve your smile in a cost-effective way here with our expert office by contacting us today.