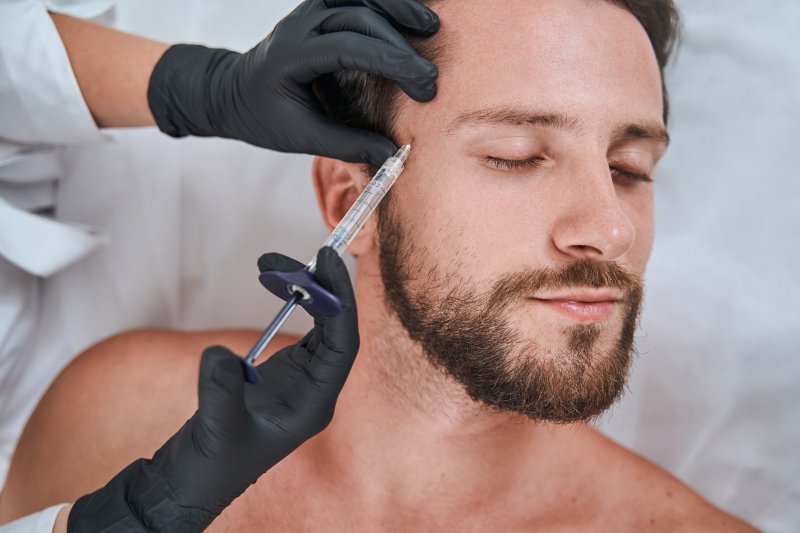 Some smile problems are less about teeth and gums and more about your skin. In particular, wrinkles on your face might distract from your dazzling pearly whites. When that happens, people may start thinking you're older than you really are! Luckily, a dermal filler in Annapolis can fix that without making you look like you've had "work done." To learn how, here's a summary of the treatment, its natural results, and how to know if it's right for you.
What's a Dermal Filler Anyway?
Dermal fillers are a kind of nonsurgical cosmetic procedure. More specifically, they're injections that plump up wrinkles and smooth lines on your face. Some can also enhance lip volume, shape facial contours, and more. They tend to be used by dermatologists and cosmetic dentists.
Dermal filler injections are distinct from Botox ®. While the latter basically freezes a muscle, the former fill an area that's lacking with a gel-like substance.
In terms of type, fillers come in several varieties. Some of them are:
Hyaluronic Acid (HA)
Calcium Hydroxylapatite (CaHA)
Poly-L-lactic Acid (PLLA)
Polymethylmethacrylate (PMMA)
How Natural Does a Dermal Filler Look?
All dermal fillers can deliver subtle, natural, and effective results. Still, the extent to which your results look natural will depend on several things. These include the location and number of the injections, your unique skin type, and the type of filler used.
The biggest factor, though, is the skill of the dentist or dermatologist doing the procedure. You'll want to find one with solid training to perform the treatment. Otherwise, you could develop an asymmetrical appearance, skin damage, or other complications.
Are They Right for Me?
Talk to your local dermatologist or dentist to know if you're a good candidate for dermal fillers. They can help you decide whether the service would work for your skin and needs.
One thing you should discuss with them is treatment lifespan. Fillers won't give you permanent results, but they can last quite a while. Most work for at least six months, while some can stick around for more than two years.
Dermal fillers also have a price advantage. Typically, they're less expensive than elective cosmetic surgeries. That said, they may be ideal if you're looking for something cost-effective.
Ultimately, you can trust that fillers won't let sagging skin draw attention away from your smile. Find out what else they can do for you by contacting your local dentist!
About the Practice
Goodman Dental is based in Annapolis, MD. As led by Drs. Gary and Jeremy Goodman, the practice's team emphasize caring and compassionate dental care. Each patient can expect to receive personalized preventive, cosmetic, and restorative dentistry, including emergency treatment if necessary. Whatever your smile needs, the staff will ensure you leave their office with a renewed sense of oral health. For more information or to book an appointment, you can reach them at their website or by phone at (410)-263-1919.