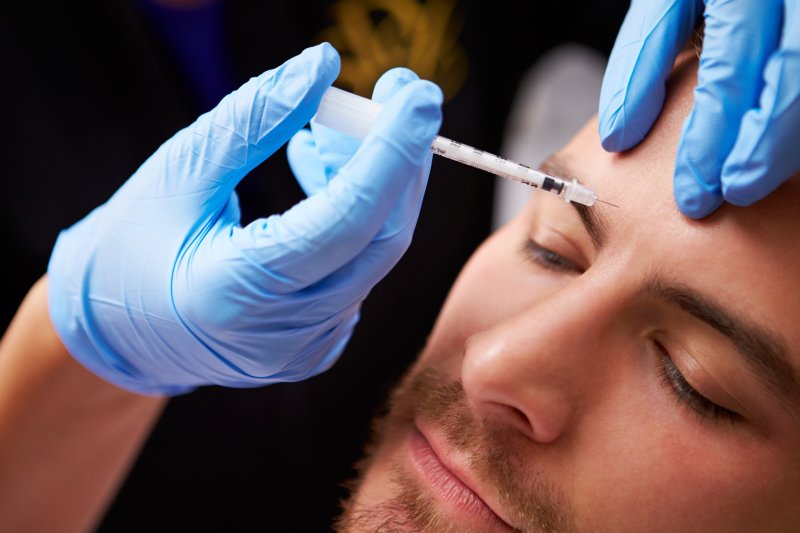 When considering ways to eliminate fine lines and wrinkles, you may be wondering if solutions like BOTOX or dermal fillers are safe. So much information is now available on the internet that it can be hard to discern what is true versus what is false. Scare tactics and fabricated statistics are common approaches many use to try and dissuade others from trying treatment, but if you want the truth from a reliable and reputable dental professional, here are 4 myths about BOTOX that are about to be debunked.
Myth #1: BOTOX Can Eliminate All Fine Lines and Wrinkles
The truth is that BOTOX is capable of addressing all types of age lines, but some are often harder to treat than others. Those that form as a result of facial movements are ideal targets for BOTOX. The reason is that the solution is designed to temporarily freeze the muscles, preventing contraction, which causes the wrinkles to no longer form.
Static age lines, however, are less likely to dissipate with BOTOX simply because they remain in place whether you're moving your face or not. In these situations, you'll often be recommended for dermal fillers in addition to receiving BOTOX.
Myth #2: The Injections Are Painful
While it's not false to say that you might experience some slight discomfort, BOTOX injections are by no means "painful."
The needle used is typically quite small. When combined with a topical anesthetic, it's unlikely that you will feel any pain when undergoing treatment. In fact, you're likely to be quite comfortable throughout the process.
Myth #3: BOTOX is a Permanent Form of Treatment
While many people wish it were permanent, it is not. Results typically only last for 3-4 months. While there are things you can do to prolong your results (i.e., avoid sun damage, stop smoking, use moisturizers, etc.), you will be required to participate in follow-up appointments if you want to maintain a more youthful appearance.
Myths #4: My Wrinkles Will Worsen if I Stop BOTOX
This is simply not true. Should you decide that you no longer want to receive BOTOX, you can expect that over time, your wrinkles and fine lines will return; however, they will not be worse than before you started. Instead, depending on how long you've received treatment, it may take quite some time before they begin to reappear. And when they do, it's unlikely that they will be as prominent.
Don't let misinformation and untruths keep you from receiving BOTOX. Meeting with a qualified professional will help you to decide if this method of treatment is right for you.
About the Authors
Drs. Gary and Jeremy Goodman know that your smile can make a good or bad first impression. But even if your teeth look beautiful, you may be displeased with your facial appearance. If so, you'll be pleased to learn that we offer BOTOX to help eliminate fine lines and wrinkles. To discover how you can take advantage of this unique solution, contact our office via the website or by calling (410) 263-1919.