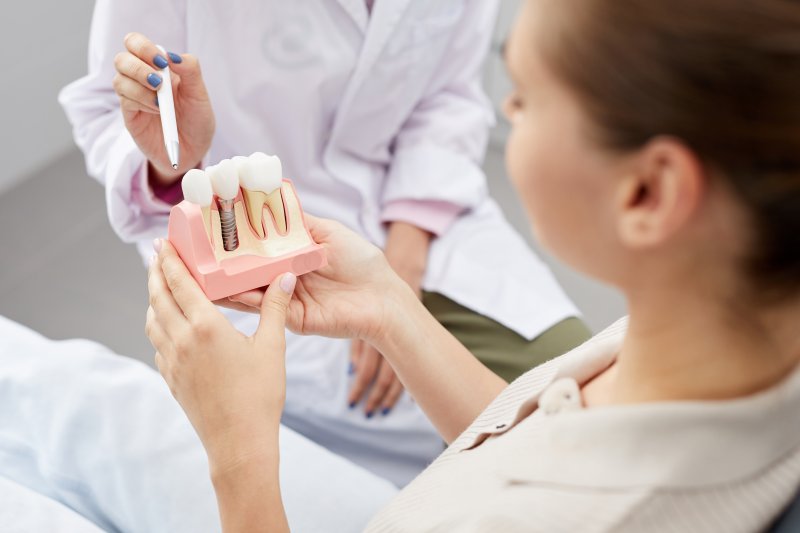 If you suffer from tooth loss, chances are you've heard of dental implants. These prosthetic teeth are famous for restoring smiles! You may wonder, though, whether implants are a safe solution for missing teeth. After all, you can't really commit to them if you don't know their health effects. It's a good thing, then, that your local Annapolis dentist can settle the matter. Here's a summary of why implants are perfectly safe, especially given their low risks.
Are Dental Implants Safe?
Rest assured: Dental implants are perfectly safe as a treatment. When gotten from a qualified dentist, neither implant surgery nor the actual restorations will hurt you.
For starters, implant placement is both precise and painless. Most dentists today rely on 3D X-rays to plan it, ensuring they know the correct details before surgery starts. They'll also numb your mouth prior to treatment so you won't feel discomfort.
At the same time, implants rely on non-toxic materials. Their titanium bases, in fact, are biocompatible and thus fuse naturally with your jawbone.
What About the Risks?
It would be wonderful if dental implants had no risks at all. Even so, the truth is that they do have a few minor ones.
Like all oral surgeries, implant placement has a slight chance of causing medical issues. The most common are bleeding disorders, infections, and allergic reactions. However, it's possible for an implant placed close to a nerve to cause numbness in the facial area. Injuries near the restoration can also loosen it.
Fortunately, such long-term problems are rare and occur infrequently. Even when they do occur, you can easily treat them with your local dentist.
Tips for Successful Implant Placement
With the right actions, you can further minimize your odds of facing implant hazards. Therefore, make sure to use the following tips:
Find the Right Dentist: A good dentist is the most crucial factor to implant success. As such, make sure the one you find has the right education, training, and experience.
Share Your Health History: Before getting implants, share your entire health history with your dentist. Doing so lets them plan accordingly and helps treatment succeed.
Practice Good Oral Care: Poor oral hygiene is the most frequent cause of implant failure. For that reason, remember to brush twice daily, floss once daily, and rinse with mouthwash as needed.
In the end, you can trust dental implants to bolster your smile safely. So, go ahead and talk to your dentist about treatment options!
About the Practice
Goodman Dental is based in Annapolis, MD. As led by Drs. Gary and Jeremy Goodman, our practice offers comprehensive dentistry for the whole community. To that end, we perform preventive, cosmetic, and restorative dental treatments, as well as emergency procedures. You can therefore rely on us for your oral healthcare — from dental checkups to dental implants! For more information or to book a visit, you can reach us on our website or by phone at (410)-263-1919.