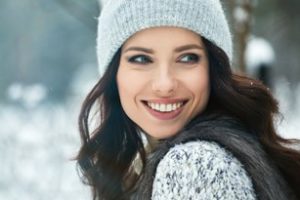 You've made the choice to get porcelain veneers, and they look fantastic! You finally have the smile you've always wanted. But now, it's time to make sure you are maintaining it. With proper care, your veneers can last for 10 or more years. But if you don't maintain them, you could be setting yourself up for disaster! Keep reading to learn possible consequences of improper care and how to extend the lifespan of veneers in Annapolis.
Risks and Complications of Improper Care
Out of all cosmetic dentistry treatments, porcelain veneers last the longest. But they don't guarantee healthy teeth. Here are a few complications you could encounter without proper maintenance:
Decay – Porcelain will not decay, but the areas of your teeth that are not covered by the veneer can still develop cavities. If you develop decay around the margins of the veneer, they can fall off!
Discoloration – Veneers are typically made of stain-resistant porcelain, so they won't stain like dental bonding and tooth-colored fillings. But if you're not careful, they can become discolored over time.
Cracking or Chipping – If you have a habit of clenching or grinding your teeth (also known as bruxism), this pressure can damage your veneers. They are no match for the force and can chip break or crack.
Proper Care for Your Veneers
While porcelain veneers last for 10 years on average, some patients have had theirs last for 15 years or longer! How did they do this? They practiced good oral health! Here are a few ways you can keep your veneers looking as beautiful as the day you got them:
Maintaining Proper Dental Hygiene – Ideally, you will want to brush and floss after every meal. But at the very least, you should make sure that you're brushing your teeth twice a day with a nonabrasive toothpaste and flossing once a day. Don't forget to rinse with an alcohol-free antiseptic mouthwash. Excessive exposure to alcohol can soften the cement that holds the veneers to your teeth and allow it to stain or deteriorate.
Use a Dental Guard – If you suffer from bruxism or play sports, it's a good idea to ask your dentist about getting a custom dental guard. They can fit you for a bite guard if you clench or grind your teeth at night, but your dentist may also be able to create a mouthguard for whichever contact or non-contact sport you play.
Visit Your Dentist on a Regular Basis – It's important to visit your dentist for regular dental cleanings and exams to maintain the health of your natural teeth and gums. This will help extend the life of your veneers by giving them healthy, long-lasting support.
Your veneers have given you the perfect smile; don't mistreat it! Your cosmetic dentist in Annapolis can help keep your smile radiant. But just like you've had to take care of your natural teeth, you must also take good care of your veneers to make them last.
About the Author
Drs. Gary Goodman and Jeremy Goodman are a father and son team that provides patients with an array of treatments and expertise in many areas. Services range from general dentistry and gum disease therapy to restorative and cosmetic dentistry. To learn more, visit the website or contact the office at (410) 263-1919.