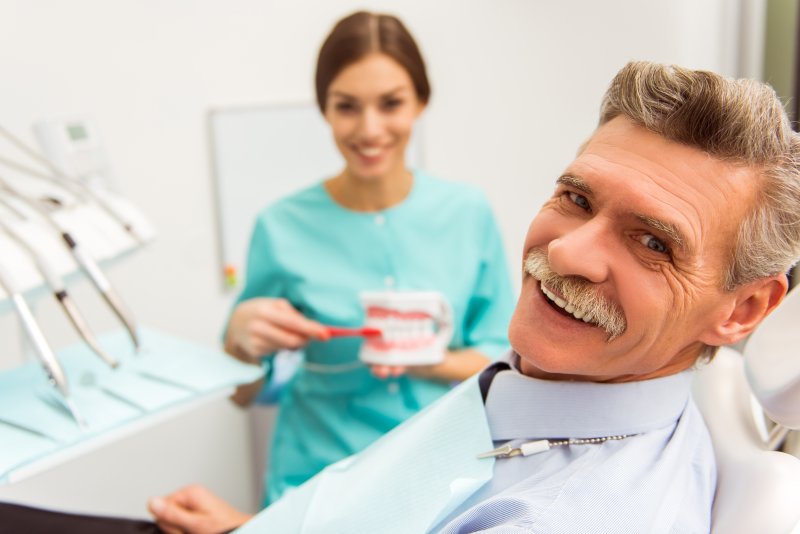 Are you preparing for denture placement but don't know all the wonderful aspects of having them? Apart from replacing your missing teeth and improving your oral health, these beneficial tooth replacements can give you a new lease on life. Before dentures in Annapolis, you may have felt that your smile was holding you back, but with these 4 perks, you'll soon be back to having the confidence you want and enjoying the foods you love.
Functionality
Designed to provide the same level of function like your regular teeth, dentures can give you that fully restored smile you've been wanting. Not only will you have a complete smile, but you will be able to bite, chew, and speak with ease. Plus, they're easy to clean. If you have a full or partial denture, you can easily remove them and soak them in denture cleaner to keep them healthy and lasting for years.
Better Nutrition
While it may seem impossible, you can, in fact, enjoy your favorite foods while wearing dentures. People have a misconception that once they lose their teeth, they will no longer be able to have the same chewing and biting function as before. The good news is that with dentures, you will have the confidence to eat those foods once again without worry!
Improved Speech
Missing teeth can surprisingly cause serious problems with your ability to speak clearly. Our teeth and tongue work together to form words and sounds so they come out with clarity. If you've found yourself much quieter than before, you don't have to be with dentures. These tooth replacements will give your tongue something to push against to create clear sounds. You'll be able to enunciate better and speak with confidence.
Restored Confidence in Your Appearance
You must admit that it is a priceless feeling being able to walk around with your head held high and a smile that stretches from ear to ear. People with missing teeth may experience what is known as facial collapse. To prevent this from happening, dentures and other forms of tooth replacements such as dental implants can restore your smile and help you maintain a more aesthetically pleasing appearance.
There's no better feeling knowing than knowing you can take back your life and your smile with a new set of dentures. Whether you need a full or partial, or even an implant-retained denture, you can get back to enjoying the finer things in life without worrying about the negative effects of missing teeth. If you're ready to take the next step, talk to your dentist in Annapolis to find out which denture option is right for you.
About the Practice
Drs. Gary and Jeremy Goodman of Goodman Dental Care provide a wide variety of treatments to patients in Annapolis and the surrounding communities. Our restorative dentistry services can give you back the function and form your smile has been missing. With dentures, you can enjoy better oral health at a more affordable cost! To learn more, contact their office via the website or by calling (410) 263-1919.