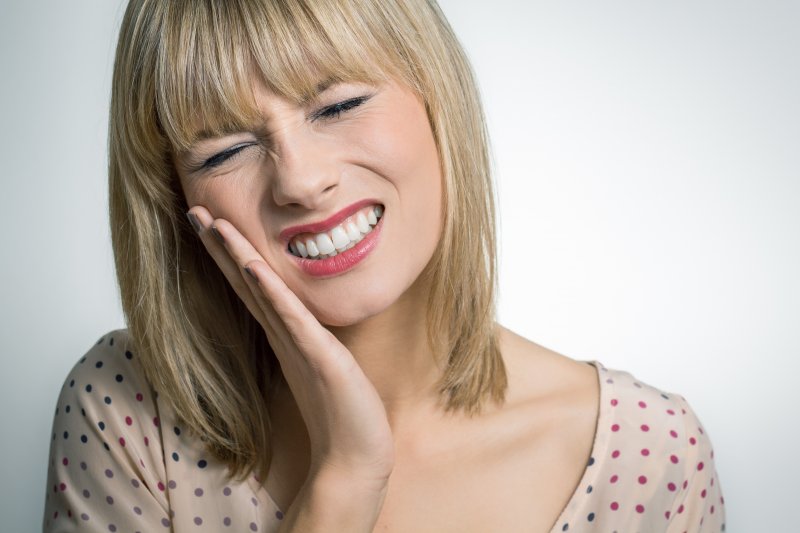 Nobody wants to go to the doctor or the dentist for every little ache or pain. If you've had a toothache for a few days, you may tempted to wait and see if it goes away on its own. However, if the pain is being caused by an infection, this can be a dangerous mistake that can lead to tooth loss – or worse. Learn more about why you should see your emergency dentist in Annapolis right away if you believe your tooth is infected.
How Can My Teeth Get Infected?
As you know, bacteria in your mouth can form plaque and cause tooth decay. If they get past the enamel and dentin layers of the tooth, they can reach the pulp and cause an infection. This can eventually result in an abscess, or a pocket of pus filled with bacteria.
How Can I Tell if My Teeth Are Infected?
The following symptoms can be a sign of infected pulp:
Severe toothache, especially while chewing or biting down
Tooth sensitivity to temperature and pressure
Discoloration of the tooth in the form of brown, black, or white staining
Swollen, tender gums
These symptoms may not all be present. Also note that if the tooth abscesses, it can cause a fever, swelling in the face or cheek, and difficulty breathing or swallowing among other issues.
What Happens if I Ignore an Infected Tooth?
A tooth infection will never go away on its own. If untreated, it could eventually lead to tooth loss, but that's not even the worst of it; the bacteria in the pulp or in an abscess can enter the bloodstream and cause problems throughout the body. For example, the bone around the tooth could become infected, creating a condition called osteomyelitis. In other cases, a blood clot could form at the cavernous sinus, a large vein at the base of the brain; this can potentially be fatal.
How Can I Avoid Tooth Infections?
Fortunately, good oral care can help you avoid infections. Here are some basic steps you can take:
Brush at least twice a day for two minutes at a time. Use a soft-bristled toothbrush and fluoride toothpaste. Make sure you're thoroughly brushing the gumline.
Floss daily. Use interdental brushes or water picks if you have trouble cleaning between every tooth with traditional string floss.
Broken teeth can easily become infected, so it's important to avoid physical damage. Never use your teeth to open bottles or other containers. Always wear a mouthguard while playing sports.
Keep up your biannual dentist appointments.
Of course, even when the right precautions are taken, a tooth infection can still occur; if it does, you'll need to make an appointment with your dentist in Annapolis as soon as possible in order to have the best chance of protecting your health. Always be vigilant when it comes to your teeth!
About the Practice
At Goodman Dental Care, the father-and-son team of Drs. Gary and Jeremy Goodman offer compassionate care and respect for all of their patients. They offer various treatments in the case of dental emergencies, including root canal therapy for teeth with infected pulp. To schedule an appointment, visit their website or call (410) 263-1919.