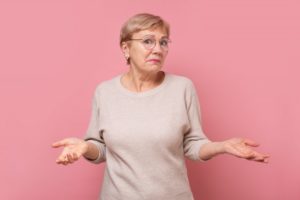 You wore your new light-blue shirt to the restaurant and ordered spaghetti, what were you thinking?! Okay, that's a silly stain-related hypothetical situation, but it's certainly been done at some point in time. Dental implants in Annapolis can help you have a stellar smile, that's for sure. But do dental implants stain like real teeth? Keep reading to find out from your implant dentist, as well as how to keep yours in pristine condition for years to come.
Can I Keep My Dental Implants from Staining?
Most dental implants are comprised of ceramic porcelain which is stain-resistant if the glaze on the surface is maintained. However, if you polish the implants with abrasive materials or treat them with acid fluoride, the surface can become rough and vulnerable to staining.
Clean your dental implants regularly with a soft-bristled toothbrush and gentle toothpaste to prevent damage. Even though dental implants that are properly maintained won't discolor, the bonding material that secures them can, so staining may occur around the edges. If this happens, it will be necessary to seek polishing treatment for them from your dentist.
How Can I Ensure My Dental Implants Continue to Look Great?
To keep your dental implants looking new for 15-plus years, make sure to:
Avoid the use of toothpaste that is highly abrasive. Many kinds of toothpaste can be highly abrasive to ceramic or porcelain dental implants. Ask your dentist about toothpaste or gels that will only clean the surface of implants and are nonabrasive.
Don't smoke or chew tobacco. Tobacco can give implants a yellowish or brownish look due to the tar and nicotine. Also, tobacco use can result in implant failure, which makes it necessary to buy new ones for reasons unrelated to appearance.
Steer clear of food and drinks containing tannins. Items such as tea, red wine, berries, and coffee can wear down implants and cause dark stains that can only be removed by a dental professional.
Try to brush and rinse after every meal. When you eat or drink acidic items, you should wait 30 minutes or more before brushing because your enamel will be in a weakened state.
Care for your dental implants as if they are your natural teeth. Brush and floss twice each day in addition to rinsing with mouthwash.
So, do dental implants stain? While it is possible, the key is to take good care of them so you can dodge issues like discoloration. They look like your teeth, but now you are aware that stain removal is done a bit differently. When you are looking for the combination of appearance and function in your smile, you can search for a long time and never find an option better than dental implants in Annapolis!
About the Author
Dr. Gary Goodman has been working for the smiles of Annapolis for more than four decades. He earned his dental doctorate from the University of Maryland. Dr. Goodman is a member of the American Dental Association and serves as a clinical instructor in advanced general dentistry at the University of Maryland. If you are interested in dental implants, he is a member of the American Academy of Implant Dentistry, and all placement and restoration are performed at his office location. Schedule a consultation on his website or call (410) 263-1919.