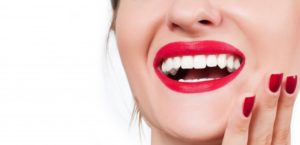 Do you want to be more confident about your appearance? A bright, movie star-quality smile can help you feel like you belong on the red carpet! To say bye-bye to stains on your teeth, you might be tempted to try some DIY tricks that you see advertised on TV or talked about on the internet. But do the fads really work? Is it better to try professional teeth whitening in Annapolis instead? To find out, let's take a look at three DIY methods that people have attempted to use to get a more dazzling smile.
Activated Charcoal
Charcoal is sometimes used for medicinal purposes because it absorbs toxins. It can help to fight poisons, and when it is applied topically, it can give your skin an undeniable glow. Some people have even turned to toothpastes with charcoal in them in their quest for whiter teeth.
This is a bad idea. Many charcoal toothpastes don't contain enough fluoride to prevent cavities, so you could unintentionally make your teeth more vulnerable to decay . Plus, any whitening effects that you see from these pastes will be minor and only on the surface.
Whitening Strips
Many grocery stores have whitening kits that instruct you to wear adhesive strips on your teeth for a certain amount of time each day. The strips have bleaching agents that are supposed to remove surface stains. Many of these kits do work. However, the chemicals in them may irritate your gums and greatly increase tooth sensitivity. If the strips are left on for too long, you could even end up with chemical burns.
If you do decide to try an OTC whitening product, be sure to purchase one with the American Dental Association seal of approval. That way, you can be sure that the risks to your teeth are minimal.
Cosmetic Rinses
Some mouth rinses claim to whiten teeth. They may contain small amounts of peroxide or other chemicals that have the potential to fight stains. These might produce a low level of effectiveness, but if you aren't choosy about which product you buy, you could end up with one that is too harsh. It could strip away your enamel and make your teeth much more sensitive. Again, it's best to choose something with the ADA seal of approval.
The Best Way to Get a Brighter Smile
DIY teeth whitening, at best, removes a few surface stains. At worst, it can damage your tooth enamel. The best way to get a brighter smile is to visit your cosmetic dentist in Annapolis, who can send you home with a professional-grade whitening kit. The kit includes custom application trays and a bleaching solution that will produce dramatic results in just a couple of weeks. It is a safe and effective way to see your smile go from so-so to so-spectacular.
Why waste your time on teeth whitening methods that won't give you the results you want? It might be best to skip the DIY methods and head to your dentist instead.
About Goodman Dental Care
Drs. Gary and Jeremy Goodman are pleased to provide teeth whitening kits in addition to their other top-notch dental services. If you want your pearly whites to look amazing, contact us at 410-263-1919.