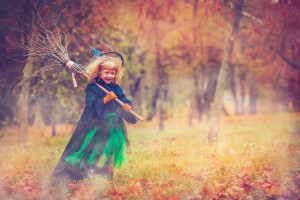 Timing really is everything. A few minutes can determine whether you get the best seat in the movie theater, or dodge the rainstorm. It can be really hard to tell if the timing of anything is right.  That isn't the case with your dentist in Annapolis, however. Here are 3 reasons why it's the perfect time to schedule a check-up today.
1. Halloween is Coming
Dentists like Drs. Gary and Jeremy Goodman call Halloween by another name: Sugar Intake Day. It's the only time of the year where it's encouraged to load up on candy and hope for the best. As much as you may try to control your candy intake, you will inevitably be around it at work and with friends. That means you will probably be exposed to more sugar than normal, which can easily lead to tooth decay. Regular check-ups and dental cleanings are important for two reasons. The professional cleaning is able to remove built up plaque and bacteria in areas that you can't reach with brushing and flossing. A check-up can help your dentist catch any issue you are experiencing before it becomes a real problem. This is especially important in a season where you are going to be eating more candy than usual.
2. Your Dental Insurance Benefits Are About To Reset
Many dental insurance plans work by covering you for a certain dollar amount of care each year. The national average is about $1,000 for per person. However, most people only use about 10% of their dental benefits each year. The other 90% does not roll over and is lost at the beginning of the year. This means you may be losing thousands of dollars in benefits you are paying for. Preventive care like check-ups and cleanings are usually covered 100% by insurance, so now is the time to use your benefits before they disappear. You paid for them, so be sure to use them to keep your teeth healthy.
3. One Less Thing To Worry About
For many families, the holidays really mean one thing: food. This is usually a great way to end the year, and the last thing you want to deal with is an unexpected dental issue. Check-ups enable your dentist to treat small issues quickly and painlessly, saving you both time and discomfort. A cavity that is caught early can be treated in one visit with a filling, while one that has been ignored may need both a root canal and a crown. While you are busy trying to coordinate family and social obligations this approaching season, give yourself one less thing to think about and take care of your teeth with one easy visit.
Any Questions?
If you have any questions about how to take care of your teeth this season or dental insurance benefits, please feel free to call us today. We're more than happy to answer all of your questions so you can have a happy and healthy holidays this season.