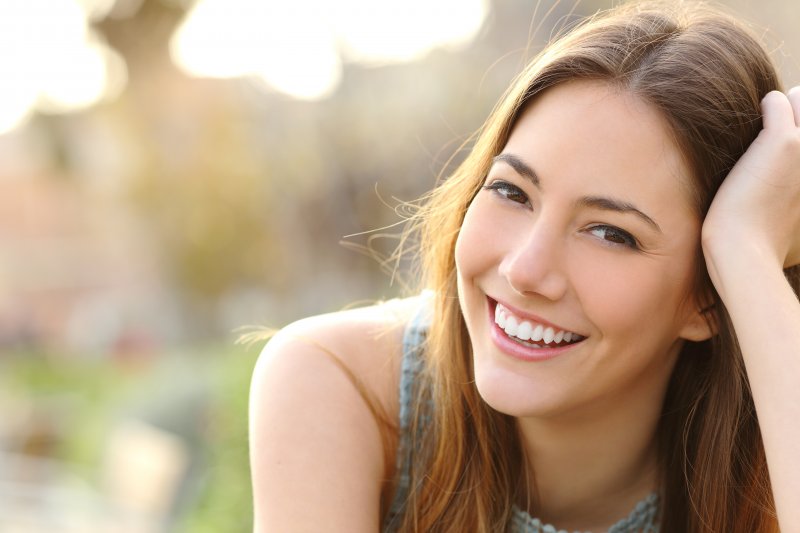 Are you looking for ways to restore your teeth and enhance your appearance? Dental veneers and crowns are two excellent options to consider! Both restoration methods can help you achieve great results by improving the look and function of your teeth. However, there are some pros and cons you must be aware of to determine the best choice for your smile. Read on as your cosmetic dentist in Annapolis explains the benefits of each treatment and when they're preferred.
What Are Veneers?
These ultra-thin sheaths of dental porcelain are bonded to the front surfaces of teeth, creating a brighter and natural-looking appearance. Veneers can address a variety of issues, including cracked, chipped, stained, or misaligned teeth. Although it's not ideal, they can be placed on molars or the back teeth. It's just not recommended because molars use immense chewing force.
What Are Dental Crowns?
A dental crown, also known as a cap, encases an entire existing tooth. It's crafted from porcelain or all-ceramic, meaning it can be customized to match the shape, size, and color of your remaining teeth. With crowns, you can enjoy improved oral health and aesthetics!
The Differences Between Dental Veneers and Crowns
To determine the best option for your oral health needs, you must consider the following differences:
Shape – A veneer is a thin shell that's attached to the front of a tooth. On the other hand, a crown is a three-dimensional restoration that's intended to cover an entire tooth.
Purpose – Veneers are mainly used for cosmetic purposes, concealing any imperfections on your teeth from view. However, crowns combine cosmetic and restorative qualities. Aside from improving your smile, they can also restore the function and strength of damaged or decayed teeth.
Cost – The exact cost of each treatment depends on its extent and complexity. Keep in mind that most insurers won't cover the cost of veneers since they're considered cosmetic. Since crowns are a type of restoration, it's more likely that your insurance will pay for at least part of having one placed.
Timing – Veneers usually require only two dental visits. However, crowns often require more since they must be fabricated in a dental laboratory. Of course, the exact timeline depends on the type of crown.
Which One's Best for Your Smile?
Now that you know the distinct differences between veneers and crowns, how do you choose the right one for your smile? It all boils down to your unique situation. If you have a large filling, root canal, or cracked tooth, then a crown is your best bet. It'll help keep the tooth intact and protect it from further damage. But if your issues are relatively minor and mostly cosmetic, then veneers are an ideal solution. They can improve the color and appearance of your teeth, giving you a flawless new smile!
Ultimately, your dentist is the most qualified person to advise you on the best course of action. Ask them which treatment they recommend for preserving a strong and healthy smile!
About the Practice
At Goodman Dental Care, we go above and beyond to deliver caring, compassionate, and high-quality dental services. Our team is passionate about educating patients to help them make informed and confident decisions about their oral health. If you need help deciding between veneers and crowns, we're more than happy to sit down and discuss your best option. After all, we just want what's best for your smile! Visit our website or call (410) 263-1919 to schedule an appointment.