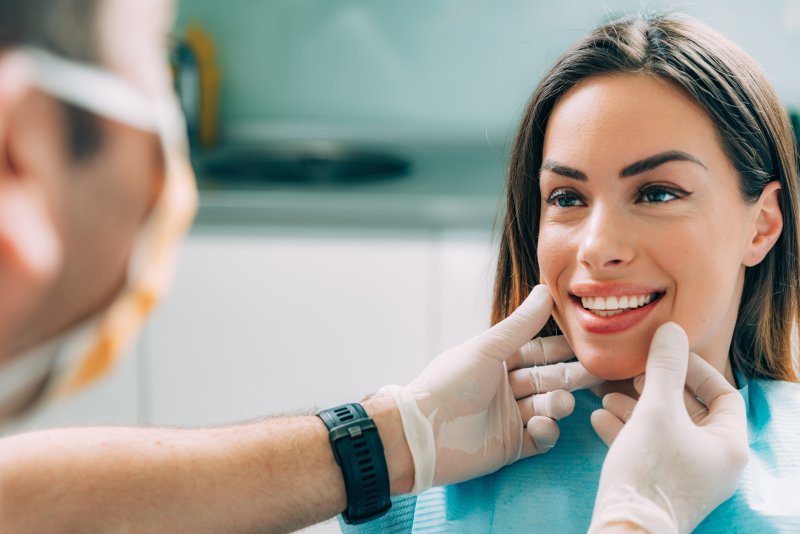 Scheduling a cosmetic dental consultation in Annapolis is your first major step towards a more beautiful, impactful smile. But before you make any changes to your teeth, it's important to clear up any doubts you have about the cosmetic procedure in question. Below are 5 examples of questions that you should bring up the first time you visit your cosmetic dentist.
1. How Often Have You Performed This Procedure?
Some dentists have more cosmetic experience than others, and some might be particularly skilled in a specific kind of cosmetic procedure. Whether you're interested in teeth whitening, porcelain veneers, Invisalign, or another treatment, you should make sure that the dentist you've chosen is sufficiently familiar with the treatment.
2. Am I a Good Candidate for the Procedure?
Veneers can only be placed on teeth that are free of cavities. Covering up the decay will only make it more difficult to treat later on. This is just one of several factors that can determine whether or not you're a good candidate for a given procedure. Your cosmetic dentist in Annapolis will carefully consider all of your options before making a recommendation. If necessary, they might bring up some steps you can take to improve your candidacy for the desired procedure (such as having existing oral health issues treated).
3. Have Other Patients Found Success with This Treatment?
Many dentists keep photos featuring the smiles of other patients showing what their teeth looked like before and after dental work. If you're questioning how realistic veneers will look or how effective teeth whitening can really be, you can always ask your cosmetic dentist to show you examples of patients who have already seen success with the treatment in question.
4. What are the Benefits and Risks of This Procedure?
It's important to know both the advantages and disadvantages of any given treatment. For example, veneers can completely transform your smile by hiding multiple flaws at once; however, since the teeth need to be permanently altered so that the veneers can be placed, your teeth will always need to have veneers or another kind of restoration.
5. How Much Will Everything Cost?
It's important to make sure that you can afford to pay for cosmetic dentistry without breaking the bank. Your dentist can go over the costs with you and discuss your options for making them more manageable. Insurance usually doesn't cover cosmetic treatments, but you might be eligible for financing.
In addition to the generalized questions listed above, make sure you also bring up any unique concerns you have about your situation. A brighter, more beautiful smile is a wonderful thing, and it's worth taking the extra time to make sure you've chosen the best possible way to obtain it.
About the Practice
At Goodman Dental Care, the father-son team of Drs. A. Gary and Jeremy Goodman is helping patients in and near Annapolis benefit from various kinds of high-quality dental care. With their combined experience, they've improved countless smiles over the years and offer a wide variety of cosmetic treatments, including veneers and teeth whitening. To schedule cosmetic consultation with them, visit their website or call (410) 263-1919.