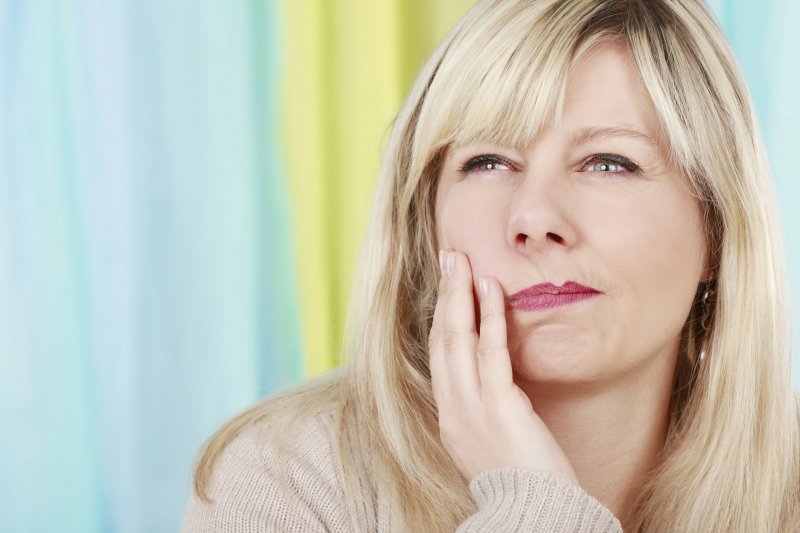 Root canal therapy is Annapolis is one of the safest and most effective forms of treatment in the world. But, like all forms of medicine, it can fail on rare occasions. If this happens, then you may notice discomfort, cracks in the tooth or cap, or filling material in your mouth. If you suspect that your root canal is failing, then you should contact your dentist in Annapolis immediately.
Three Things That Can Make a Root Canal Fail
A properly performed root canal can last for a lifetime. On the infrequent occasions that the treatment does fail, the cause can usually be traced back to one of three factors:
Overlooked canal branches. A successful procedure requires that the dentist treat all of the tooth's root canals. Sometimes, however, a canal may be hidden behind another one, escaping notice at the time of initial treatment.
An inadequately treated canal. Occasionally, a canal may have an obstruction, such as filling material or another tooth entirely, that makes treating its entire length difficult or impossible.
Damaged roots. Sometimes, a distressed tooth can develop a fractured or inflamed root that later becomes infected, affecting the integrity of the root canal procedure.
Symptoms of a Failed Root Canal
You should suspect root canal failure if you notice any of the following symptoms:
Unusual or prolonged tooth pain. You may notice this symptom at all times or only when a tooth is exposed to heat or cold. Either is cause for concern.
Blood or pus discharge. This may be a sign that infection is spreading.
A feeling that the tooth is coming loose. This may indicate that the original problem is still present, despite treatment.
Foreign material in your mouth. This can be caused by a loose filling or defective crown atop the root canal.
Call your dentist in Annapolis right away if any of these warning signs occur.
What Can My Dentist Do about a Failed Root Canal?
The first step your dentist will take is to determine what caused the failure. Once this information is obtained, then he or she will discuss your treatment options with you.
It's important to remember that root canal procedures are improving all the time. The methods used during the original appointment may be obsolete by today's standards. For this reason, you should strongly consider a second root canal if your dentist recommends it. It's always better to save a tooth than to lose it.
If a second root canal is inadvisable, then the next step is to extract the tooth altogether. This may require replacing it with a bridge or implant, especially if the tooth is highly visible or if the patient uses it for chewing foods.
As with all dental problems, an ounce of prevention is worth a pound of cure. Be sure to follow your dentist's recommendations after a root canal or any procedure. The small amount of time it takes to brush, floss, and see your dentist for cleanings and exams will pay off with improved health and a happier life overall. There's no better way to start 2019 on the right note.
About the Author
Dr. Jeremy Goodman earned his DDS degree from the University of Maryland School of Dentistry. He's proud to work alongside his father in providing top-quality dental care to the people of Annapolis and the surrounding area. You can reach his office online or by calling (410) 263-1919.