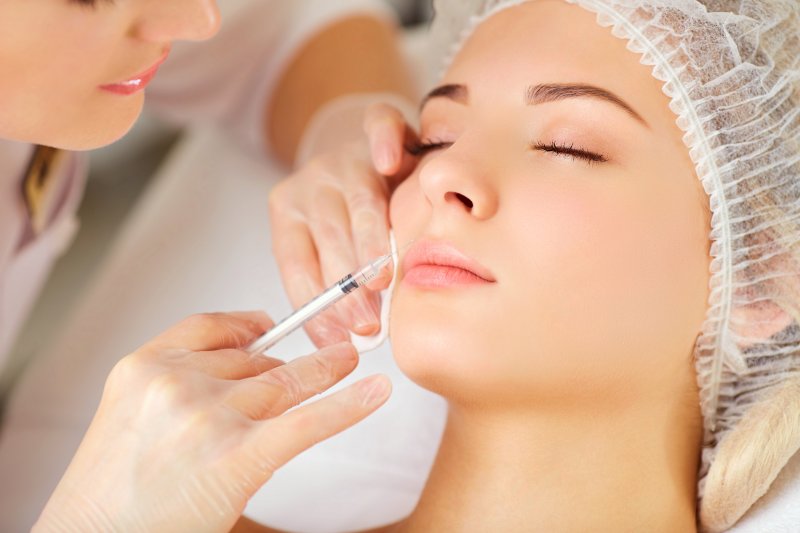 Years ago, BOTOX was generally a treatment that was most common among aging people with noticeable lines and wrinkles. Mature people can certainly benefit from this cosmetic treatment, but the advantages aren't limited to a singular age group. Today, more and more younger people are beginning to seek BOTOX as a way to improve their appearance, but how young is too young? Continue reading to find out!
What Is BOTOX?
BOTOX is a drug that is made from a toxin produced by the bacterium Clostridium botulinum. BOTOX injections work by weakening or paralyzing certain muscles or by blocking certain nerves. The effects can last anywhere from three to twelve months depending on what's being treated. Oftentimes, BOTOX injections are used to temporarily smooth the appearance of facial wrinkles. The most commonly treated areas are frown lines, forehead creases, and crow's feet near the eyes.
What Is the Age Requirement for BOTOX?
Technically, BOTOX is FDA-approved and available for adults who are 18 years of age or older. However, patients don't usually start seeking this treatment until around the age of 30, or sometimes in their mid-20s. It's possible for people to benefit from preventive BOTOX treatments at as young as 25, but before this, there aren't usually enough visible lines to even begin worrying about them. Ultimately it all depends on the goals and wishes of the individual patient.
Are There Drawbacks of Beginning BOTOX Treatment Young?
While there are a variety of benefits of using BOTOX, it isn't necessarily the best treatment for everyone. Here are some drawbacks of starting out the treatment when you are younger:
Less Dramatic Results: When you don't have very many lines or wrinkles thanks to your youth, you won't necessarily see a noticeable difference after your treatment. Instead, it will simply prevent the appearance of these fine lines from forming over time.
Costly: While it is one of the more affordable cosmetic options out there, costs can still add up over time.
Frequent Treatments: Getting BOTOX isn't usually just one and done. To maintain results, patients often go in for this treatment anywhere from 4 to 6 times every year.
BOTOX has numerous benefits, but it isn't the right treatment for everyone. If you're considering the treatment but are still unsure, schedule a consultation with your dentist. This way, you can discuss your options to determine if BOTOX is ideal for you.
About the Author
Dr. A. Gary Goodman is an experienced dentist who has been working in the field for more than four decades. He earned his Doctor of Dental Surgery degree from the University of Maryland School of Dentistry and is committed to continuing education to keep his knowledge and skills sharp. Currently, he is a proud member of the American Dental Association, the Maryland Dental Association, and the American Academy of Implant Dentistry. To learn more about BOTOX or to schedule a consultation at his office in Annapolis, visit his website or call (410) 263-1919.