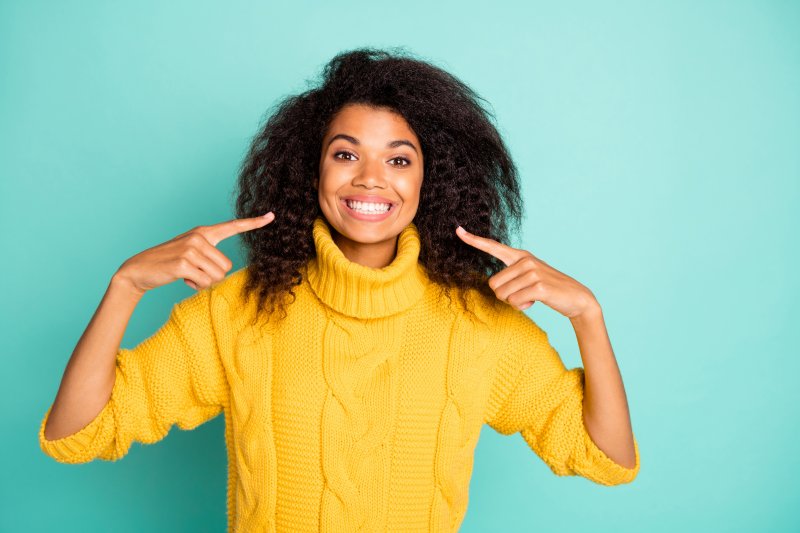 Porcelain veneers are a popular cosmetic dentistry treatment that do more than just improve the look of your smile. They offer a range of other benefits that make them one of the most popular cosmetic treatments available. To help you decide if they're the right choice for you and your smile, here are six benefits of getting porcelain veneers.
Benefit #1: The Procedure Is Simple
Porcelain veneers don't require a long, uncomfortable procedure. Your dentist will remove about ½ a millimeter of enamel from the front surface of the teeth the veneers will be attached to and give you temporary ones to protect your teeth while you wait on the permanent ones to be made. During your next appointment, the permanent veneers will be attached to the teeth.
Benefit #2: They Can Fix Minor Cosmetic Issues
There are all several aesthetic imperfections porcelain veneers can easily fix to improve the look of your smile. A few of the most noteworthy ones include:
Minor misalignments
Chipped, broken, or misshapen teeth
Discoloration
Gaps between teeth
Benefit #3: They Are Durable and Long-Lasting
Porcelain veneers aren't made to hold up forever, but they can last upwards of 15 years with proper care and regular dental visits. Brush twice and floss once per day between dental visits like you would with your normal teeth to keep them in good shape. Since porcelain is nonporous, veneers are also stain-resistant and can give you a beautiful, bright smile for years to come.
Benefit #4: They're a Permanent Solution to Whiter Teeth
Veneers are a permanent solution to a brighter smile. They are resistant to discoloration caused by eating and drinking pigmented foods and beverages and using tobacco products. They can also be customized to match the color of your surrounding teeth and be the same size, shape, and color so everything looks uniform.
Benefit #5: They're re a Good Treatment for Enamel Loss
Tooth enamel wears away over time and from outside factors such as poor dental hygiene, eating too many acidic or sugary foods, brushing too hard, and acid reflux. Veneers are a durable and aesthetically pleasing solution that can also help protect your teeth from further damage.
Benefit #6: They Are a Worthwhile Investment
With all of the above benefits in mind, porcelain veneers are an excellent way to invest in your oral health. They're more costly than some other cosmetic treatments, but patients often feel that the investment is worth it to keep their smile safe and beautiful.
If you're considering a long-lasting smile-makeover, veneers may be for you. Discuss potential treatment options with your dentist, and you'll be on your way to the smile you've always wanted in no time!
About the Practice
Goodman Dental Care is led by a father and son team of talented dentists. They aim to provide the residents of Annapolis with the high-quality care they deserve. Dr. Gary Goodman and Dr. Jeremy Goodman offer a number of comprehensive services to help you achieve the smile of your dreams. Their cosmetic treatments, such as veneers, can improve the overall look of your pearly whites and make you feel more comfortable and confident in your smile. Call their office at (410) 263-1919 or visit their website for more information on porcelain veneers.