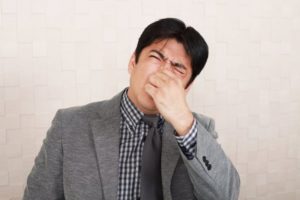 Growing up, if you didn't learn anything else from your parents, you at least learned to treat people with respect and to be kind. That's why it's so hard for you to tell your friends that they have bad breath. You think it will be rude to say such a thing, but you also know that you can't stand to have a face-to-face conversation with them due to the smell. You feel so conflicted, but your Annapolis dentist says the best thing for you to do is tell your friends, in a respectful manner, because it possibly could help prevent some more serious health issues.
How to Alert Your Friends of Their Bad Breath in a Respectful Manner
The best way to alert your friends of their bad breath is to begin by explaining the dilemma you've been dealing with over whether to bring this problem to their attention or not. Furthermore, share the fear that you've had of offending them. Also, make it clear that you've thought it through and decided that, as a friend, you feel it's more important to deliver this not-so-favorable news with care before someone else, who maybe doesn't share the same comradery, does from a place of ridicule.
Why is It Important to Address Bad Breath?
You can also explain to your friends that it's important to address bad breath because it can be a sign of health issues. There a few scenarios that contribute to foul mouth odors and may be signs of larger problems.
Dry Mouth – If your mouth is dry, this can contribute to bad breath, as it allows bacteria to flourish more because your saliva has natural enzymes that bathe the mouth and wash away bacteria. So if your mouth is dry and more bacteria are present, then there is a greater chance for bad breath.
Gum Disease – As bacteria and plaque are allowed to grow, over time they can attack your mouth and can cause gum disease. Chronic bad breath can be a sign that this harmful process is already under way.
Excess Bacteria on the Tongue – Your friends may just need to take better care of their tongues. A great method for oral hygiene is to use a tongue scraper.
Illness – An illness like a sinus infection and more serious conditions like acid reflux, diabetes, kidney and liver failure can also contribute to bad breath.
When you talk to your friends, mention all of these possibilities so that they may be aware of the seriousness of the situation and understand why they should immediately schedule a visit with their dentist. Finally, reassure them that by getting a dental examination, they have a greater chance of nipping the problem in the bud before it becomes a major one.
About the Author
A. Gary Goodman, DDS takes pride in treating every patient like family. A graduate of the University of Maryland School of Dentistry, where he earned his Doctor of Dental Surgery, Dr. Gary was inducted into the Omicron Kappa Upsilon National Dental Honor Society for finishing in the top 10% of his class. Following his dental studies, Dr. Gary completed a general practice residency with the US Public Health Service in Boston, MA. He practices at Goodman Dental Care and can be reached for more information through his website.