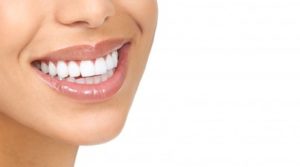 Smiling can improve your mood and reduce your stress. But if your smile makes you feel self-conscious, it can do the very opposite. There are many ways to correct your smile, but depending on your dental needs, veneers might be the best choice. Keep reading to learn about the top 5 benefits of getting porcelain veneers in Annapolis.
Veneers are an Excellent Fix for Cosmetic Issues
Porcelain veneers are thin medical-grade porcelain shells that are bonded to your teeth using a composite resin. They are custom-made to correct gaps, discoloration, eroded enamel, as well as chipped or misshapen teeth. They can also improve your smile much faster than getting an orthodontic treatment.
Veneers are Less Invasive than Crowns
Crowns and veneers have some similarities. For example, they both require at least two trips to the dentist, and they are both mostly resistant to staining. But when you get a crown, your dentist will file down and remove about 63-75 percent of the outer layer of your tooth. Veneers, on the other hand, typically only require between 0.5mm and 0.7mm of your tooth's surface to be removed.
Veneers are Very Durable
When properly cared for, your veneers can last for more than 20 years! They are also able to resist stains and decay better than your natural tooth enamel, due to their non-porous design.
Veneers are Easy to Maintain
There is no special care required to keep your veneers looking bright and beautiful. You simply care for them as you would your natural teeth. Brushing twice a day, flossing and visiting your dentist regularly are all it takes to keep them in excellent condition.
Veneers Can Increase Your Confidence
Once your treatment is complete, you will be left with beautiful, straight teeth that will last for many years. A confident smile can also offer many social benefits as well. When you're not embarrassed by your teeth, laughing and grinning will come naturally. Not only will smiling more improve your connections with others, but studies have shown that it can also help to reduce your blood pressure!
You don't have to be embarrassed when you smile. Scheduling a visit with your cosmetic dentist in Annapolis to discuss getting porcelain veneers may end up being one of the best choices you could make for your teeth.
About the Author
Drs. Gary and Jeremy Goodman are dedicated to providing each patient with personalized dental care. Dr. Gary Goodman received his Doctor of Dental Surgery from the University of Maryland School of Dentistry, graduating in the top 10 percent of his class. Both he and Dr. Jeremy Goodman participate in continuing education programs in order to provide their patients with modern dental techniques and technologies. For more information on porcelain veneers, visit the website or contact the office at (410)263-1919.