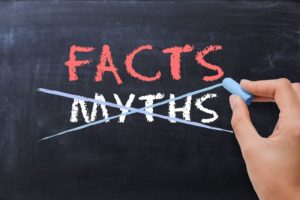 Many people feel a twinge of fear when they first hear that they need a tooth extraction. This is because there are so many rumors circulating about the procedure, that it's hard to have a realistic outlook on what it will be like. Fortunately, your dentist in Annapolis uses the latest techniques and technology in their office, making the most common and frightening tooth extraction misconceptions untrue. Read on to get four of the most common myths about this procedure debunked by a professional.
Myth #1: Tooth Extractions Are Painful
Hundreds of years ago, having a tooth extraction was painful, but today, your dentist uses the latest and greatest instruments and techniques in their field to make the procedure as fast, pain-free, and effective as possible. Before they begin the procedure, they'll administer a local anesthetic to completely numb the area they're treating. Plus, if you feel nervous or anxious about the procedure, they also offer several sedation methods to help you feel relaxed and at-ease, making the entire process virtually painless.
Myth #2: Only Your Wisdom Teeth Need to Be Extracted
Some people believe that the only teeth that will ever need to be removed are your wisdom teeth. However, that's not the case. Problems like dental damage, severe decay, and gum disease may result in the need to remove one of your permanent teeth in order to preserve the health of the rest of your smile. In these cases, we'll discuss all of your options with you and make sure that you know what's best for your oral health. Also, sometimes wisdom teeth don't even need to be extracted! It all depends on whether or not allowing them to grow in will put your other teeth at risk.
Myth #3: It Takes a Long Time To Recover From An Extraction
The recovery time after an extraction procedure, depending on what type of sedation and anesthesia are used, is typically only a couple of days! In fact, many patients are able to resume their regular activities the day after their procedure. You'll likely notice a little swelling and some bleeding, but it's nothing that can't be handled with a cold compress and gauze. As long as you follow your dentist's aftercare instructions, you should make a speedy and comfortable recovery.
Myth #4: Your Smile Will Never Be The Same After The Procedure
If you need to have an unhealthy tooth removed in order to preserve your remaining natural teeth, that doesn't mean you have to say goodbye to your beautiful, full smile forever. In fact, many people aren't aware that their dentist can rebuild it from the ground up, making it healthier and aesthetically pleasing. Using prosthetics like dentures, bridges, and crowns, they're able to recreate your grin so you can feel more confident.
Getting a tooth extraction may spark anxiety in you, but it's always important to look at the facts. With these four common myths debunked about tooth extractions in Annapolis, you can go into your treatment feeling confident that you're making the best decision for your oral health.
About the Author
Dr. Jeremy Goodman is passionate about helping restore the function and health of his patients' smiles by providing high-quality and pain-free emergency dentistry. He regularly completes advanced education courses to stay informed about the latest techniques and technology in dentistry. He has also been nominated in Baltimore Magazine as a Top Dentist! For questions about getting a tooth extraction or to schedule an emergency appointment, visit Goodman Dental Care's website or call 410-163-1919.