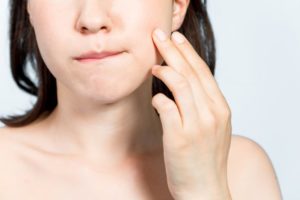 It's a typical summer day and you have plans to get out and enjoy the warmth, but that's derailed by a sudden pain that shoots through your teeth from a toothache. You're left wondering, "What should I do?" As you read on, your local dentist weighs in to explain what you should do in emergent situations to temporarily stabilize the problem until you can get the emergency dentistry in Annapolis that you need.
What Classifies as a Dental Emergency?
A dental emergency is any situation that suddenly changes your dental health in a manner that alters your function and causes pain or excessive bleeding. If you're in one of these unfortunate situations, then you should have a plan of action to help you get back to normal as soon as possible.
The first step in any dental trauma should be to take a deep breath and then reach out to your local emergency dentist. While you wait to be seen, there are some other things you can do.
How to Respond to Common Dental Emergencies
Here are some of the more common types of dental emergencies and how you should respond to each:
Toothache – If you have a toothache, try carefully flossing around the damaged tooth to see if any debris is causing the problem. If the pain persists, then you can apply ice to the outside of your jaw and take ibuprofen for pain relief until you can be seen.
Knocked Out Tooth – If your tooth is dislodged, you should grab it by the crown (the wider portion) and carefully place it in its normal position. Another option is to place the tooth in a cup of milk to help preserve the roots until it can be reattached by your dentist.
Broken Tooth – In the case of a broken tooth, you should rinse your mouth with water and then apply a cold compress until you can be seen by your dentist.
Broken Temporary Crown – A broken, temporary crown leaves your teeth vulnerable to infection and food particles. Until you can be seen by your dentist, you can use a small amount of dental adhesive to reinsert the crown. Keep in mind, though, this is only a temporary solution.
A Way to Prevent Many Emergencies
Some emergencies can't be prevented – sometimes things just happen. Still, there are some forms of trauma that can be avoided by being proactive. Thus, if you see early signs of a problem developing, you should immediately reach out to your local dentist for treatment.
One warning that people usually get is sensitivity when tooth decay first reaches the dentin, where a small portion of the tooth's nerves are housed. If you notice any discomfort, you should schedule an appointment with your dentist to have it checked. This could prevent you from experiencing the acute pain of a toothache.
Another strategy you can use is to wear a protective mouthguard if you're involved in any type of sporting event. This will help to prevent a broken or dislodged tooth.
Again, your proactive efforts go a long way in protecting your oral health. If you find yourself in an emergency situation, though, reach out to your dentist in Annapolis to get the help you need.
About the Author
Dr. A. Gary Goodman earned his dental degree from the University of Maryland School of Dentistry, where he finished in the top 10 percent of his class. As a lifelong learner, he participates in continued education courses in a wide range of modalities. Dr. Goodman helps patients recover from dental emergencies at Goodman Dental Care and can be reached for more information through his website.