Single Tooth Implant – Annapolis, MD
Fill the Empty Space in Your Smile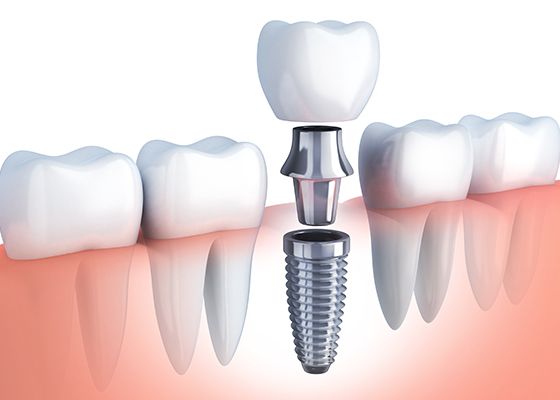 No one ever plans to lose a tooth, but it is a reality for 120 million Americans. If you've lost a tooth from decay, disease, or trauma, you know firsthand the challenges created by an incomplete smile. Now, you often hide your mouth because you are insecure about your appearance. You may also struggle to chew certain foods, or your speech may sound slurred. No matter the complications you're experiencing from your missing tooth, you don't need to live with them. We can rebuild your smile with the latest replacement options. You can enjoy the next best thing to what nature gave you with a single tooth implant in Annapolis.
Single Tooth Replacement Options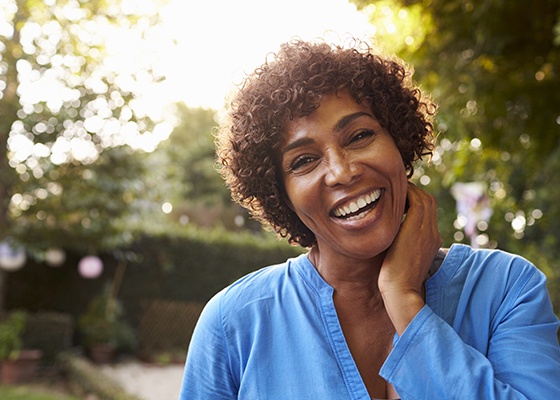 When a tooth is lost, it causes lasting changes to your oral health. Your jawbone deteriorates because there isn't a root to stimulate it. As you lose more bone, your adjacent teeth shift toward the open space because they don't have the support they need to stay in place. This creates alignment issues that increase your risk of tooth decay and gum disease. As more time passes, your teeth may become loose and fall out.
The complications don't stop there. As more teeth are lost, you can struggle to maintain a balanced diet because certain foods are too difficult to chew. This increases your risk of nutritional deficiencies that can impact your general health.
You will also see changes to your appearance because your facial tissues will not have adequate support. This can cause premature wrinkling and sagging skin, making you look years older.
Dr. Goodman can preserve your smile and your quality of life with an effective tooth replacement solution. He'll replace your missing tooth to give you the confident, functional smile you deserve.
Fixed Bridge: Better known as a bridge and crowns, this is the most traditional option to replace a lost tooth. Dr. Goodman takes an impression of your mouth to create a prosthetic tooth to replicate your natural one. It is held in place by reshaping your adjacent teeth to bond dental crowns over them.
Single Tooth Implant: A dental implant replaces the entire structure of the tooth using an implant post, an abutment, and a crown. The process occurs in multiple stages, but it is time well spent because your new tooth can last for several decades.
Benefits of Dental Implants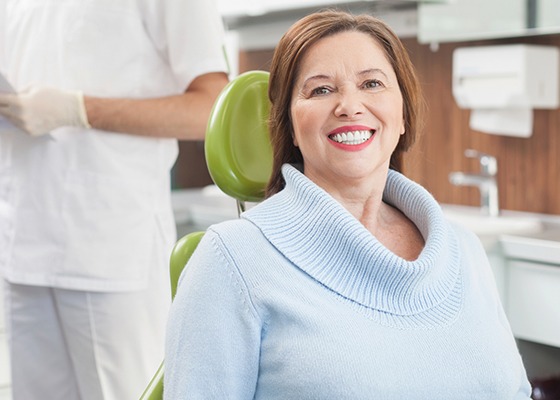 A single tooth implant is the only treatment to replace both the root and the crown. This provides exceptional benefits that aren't possible using a fixed bridge, including:
Over a 95% success rate.
Looks natural using all-ceramic material.
Regain as much as 70% of your biting force.
Preserves your jawbone's density.
Stops dental drift to improve your oral health.
Supports your facial tissues.
Easy maintenance and care.
Cost-effective and long-term solution.
Schedule a Consultation Today!
You can overcome the challenges of tooth loss using a treatment that can last for a lifetime. If you are ready to rebuild your smile, contact Goodman Dental Care today to schedule your consultation with your dentist in Annapolis.